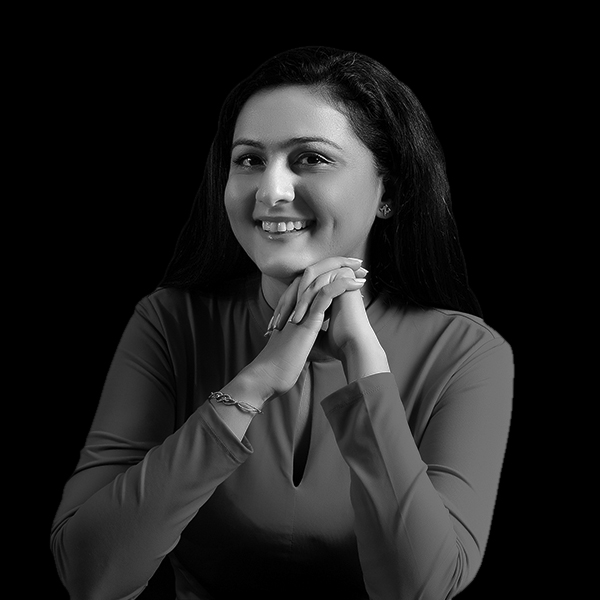 Co Founder & Managing Partner
Managing Partner with over 7 years of investment experience in early-stage ventures in India and South East Asia


She Co-founded Venture Gurukool, an early-stage proprietary investment vehicle. As the Chief Investment Officer (CIO) at Venture Gurukool, she led proprietary investments in early-stage ventures in India and SE Asia, such as: Home capital, India's first down payment assistance program for first time home buyers; Karbon, neobank for startups and SME's; Sattviko, new age organic snacks serving traditional Indian snacks in modern avatars; Meddo, India's largest omnichannel clinic care for primary care. She actively advises these companies in terms of growth, fundraising and exit strategy.
She is the director at Bombay Stock Exchange (BSE) listed Lerthai Finance, providing the board with strategic insights on VC investments in India. At Lerthai, she is the member of the Audit Committee, Renumeration and Appointments Committee and Stakeholder Relationships Committee.
Previously at Indian Private Equity & Venture Capital Association (IVCA) she led the initiative in investments in early stage ventures, attracting foreign venture capital funds to invest in India. Prior to that, she was entrepreneur-in-residence at Indianpetrochem.com, wherein she successfully built and launched India's first market intelligence platform for petrochemical and chemical within short duration. Before that she focused on investment analytics in India and Australia, having worked at Bloomberg New Energy Finance and ANZ bank in Adelaide, Australia.
She Co-Founded Ankurit Capital to have an opportunity to drive innovation and help create world-class transformative businesses which create value for the investors!
Ntasha earned her Masters of Science in Energy and Resources Management (with Distinction) from University College London (UCL) on full scholarship. She has published thesis on the investment opportunities for new electricity generation technologies by adhering to stringent risk-return parameters for which she was bestowed with the Torrens Award (gold medal) by UCL. She has earned a Bachelor of Science (Hons) Finance (with distinction) from Lancaster University, UK. She is also a CFA Level I.