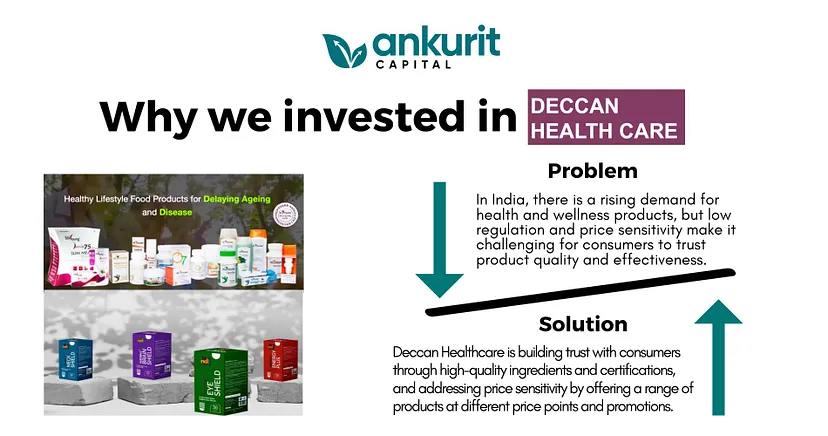 Ankurit Capital's investment philosophy is focused on the everyday transactional economy and its impact on our lives. Our focus on wellness and preventive healthcare is a natural extension of this philosophy. As an early-stage domestic AIF, we are committed to supporting small and medium-sized enterprises (SMEs) in driving economic growth and innovation through investments in companies that have the potential to make a meaningful impact. In line with this philosophy, we have invested in Deccan Healthcare which is a BSE SME exchange-listed company since BSE SME: (DECCAN).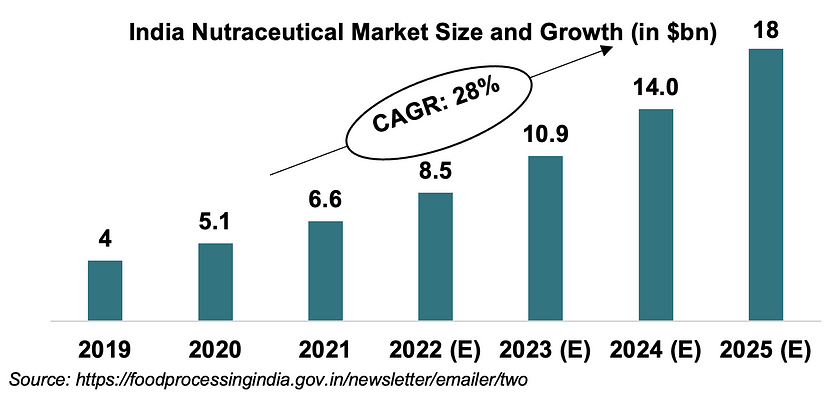 Deccan Healthcare is an established MSME in the alternate wellness and nutraceuticals sector, primarily focused on contract manufacturing. However, what caught our attention is their dedication to transforming into a direct-to-consumer (D2C) brand, Nutridecc, with a vision to scale globally.
The Indian nutraceuticals market is projected to grow at a CAGR of over 28% from 2020 to 2025, driven by increasing awareness of health benefits and a surge in demand for preventive healthcare in the post-Covid era. The global nutraceuticals market is expected to reach $991 billion by 2030, growing at a CAGR of 9% from 2021 to 2030. India is well-positioned to capture a significant share of this market, and Deccan Healthcare's focus on delivering high-quality and safe products in the wellness and preventive healthcare space aligns with this growth trend.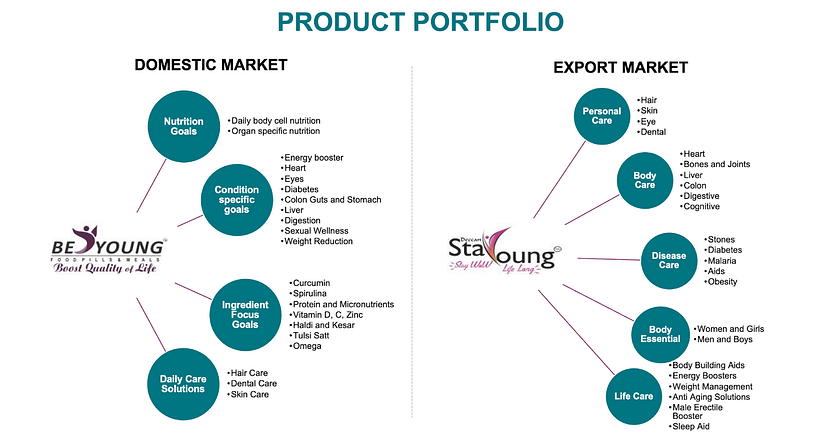 As an MSME listed on the public SME exchange, their commitment to transforming into a D2C brand, Nutridecc, presents a unique advantage in the industry, and we are excited to support their vision of becoming a leading brand. The Indian SME exchange is also gaining traction, with the number of companies listed on the exchange growing from 750 in 2012 to over 5,000 in 2020, indicating a significant increase in investor interest.

The founders and leadership team of Deccan Healthcare bring a wealth of experience to the company. Mr. Minto Purshotam Gupta, the Founder, has over 20 years of experience in research and pharmaceuticals. Mr. Mohak Gupta, the COO, has over 10 years of experience in banking and nutraceuticals, overseeing international business and supply chain management. Ms. Mohita Gupta, the CDO, has 8 years of experience in nutraceuticals, responsible for business strategy, online brand marketing, and sales. Their diverse backgrounds and experience make Deccan Healthcare's leadership team well-positioned for business transformation and growth in the direct-to-consumer segment.

We are excited that Deccan Healthcare is well-positioned in the rapidly growing Indian nutraceuticals market, which is estimated to grow at a CAGR of over 28% from 2020 to 2025. The company's unique business model, commitment to sustainability, and experienced leadership team make it an attractive investment opportunity. Deccan Healthcare's listing on the public SME exchange provides an opportunity for investors to participate in the company's growth story. We believe that Deccan Healthcare has the potential to make a significant impact in the nutraceutical industry in India, and we look forward to supporting its continued growth and success.