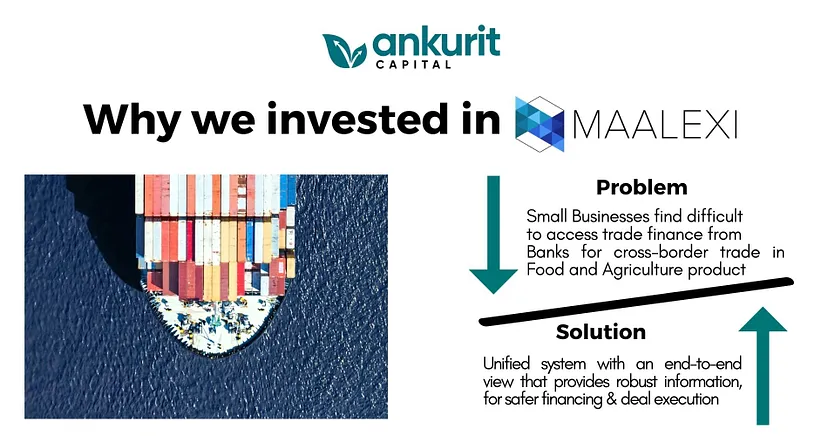 Ankurit Capital is a tech-obsessed early-stage domestic AIF focusing on the everyday transactional economy. Our obsession is driven by a sincere belief in digital transformation. In our study of the daily transactional economy, we were struck by India's low share in global agricultural trade. A meager 2.5%, while being the second agricultural producer in the world. Small and medium agricultural exporters face big challenges of credible demand aggregation, customer discovery and export financing.
Global agricultural trade is a $2 Trillion opportunity. Yet the small and medium exporters have huge participation barriers, despite abundant global demand for food for good health and well-being. India's exports in food and agriculture to GCC accounts for $6 Billion and $ 4 billion to Europe. The total addressable market for food and agricultural imports to GCC and Europe is $856 Billion.
Maalexi is a global and integrated blockchain-enabled digital cross-border trading and financing platform, committed to solving this problem. On Maalexi, importers can buy wholesale food and agricultural products directly from small and mid-sized suppliers, and exporters can get access to critical export finance for trades with credible buyers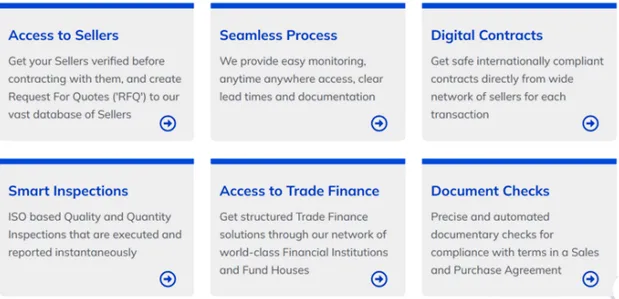 Maalexi is a cross-border trading platform where buyers can request and sellers can list their products for free. The technology is used to share transaction data transparently with buyers, sellers, and partnered financial institutions. The platform executes complete transactions including all the steps from enquiry, order placement, export clearance, shipping and logistics, import clearance, to delivery and payment. The platform's key differentiators are proprietary data analysis processes which are reinforced by AI and ML tools, with built-in blockchain-based traceability and security, seamless risk mitigation, and embedded trade finance options. Once an exporter has successfully executed a few trades on the platform, based on the track record, loan facilities are provided to the sellers through Maalexi's partnered financial institutions.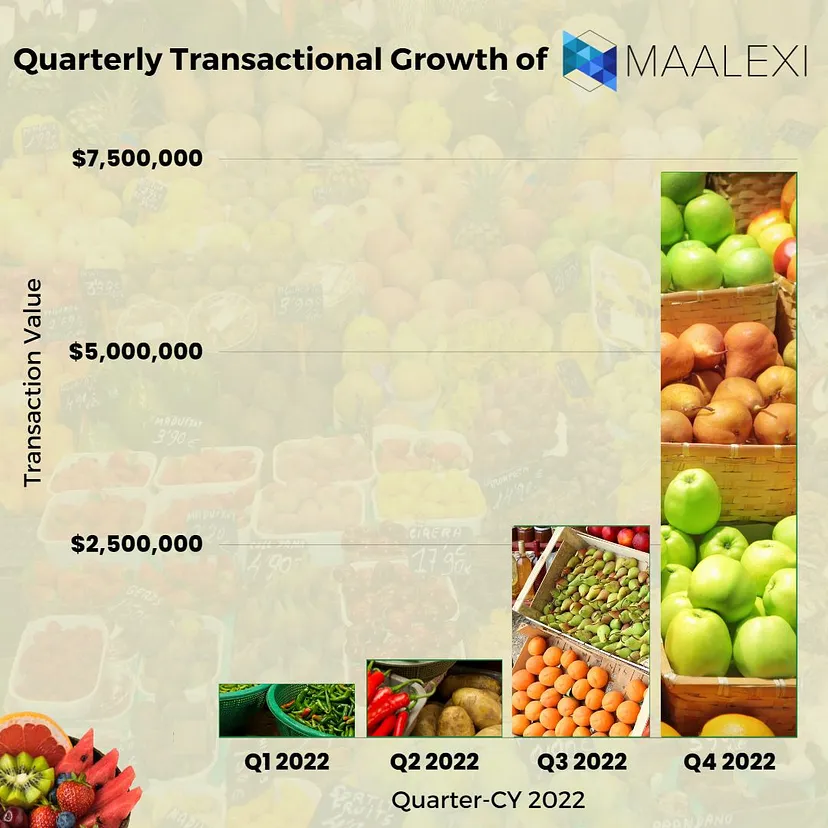 Maalexi has strong trade momentum with transactions across various geographies in GCC and Europe, crucial partnerships with freight and logistics management providers, and has seen early success with securing credit limits with manufacturers, distributors and supermarkets. These are extended as financial facilities to qualifying sellers on the platform. Its business model is a mix of risk information management and financing fees.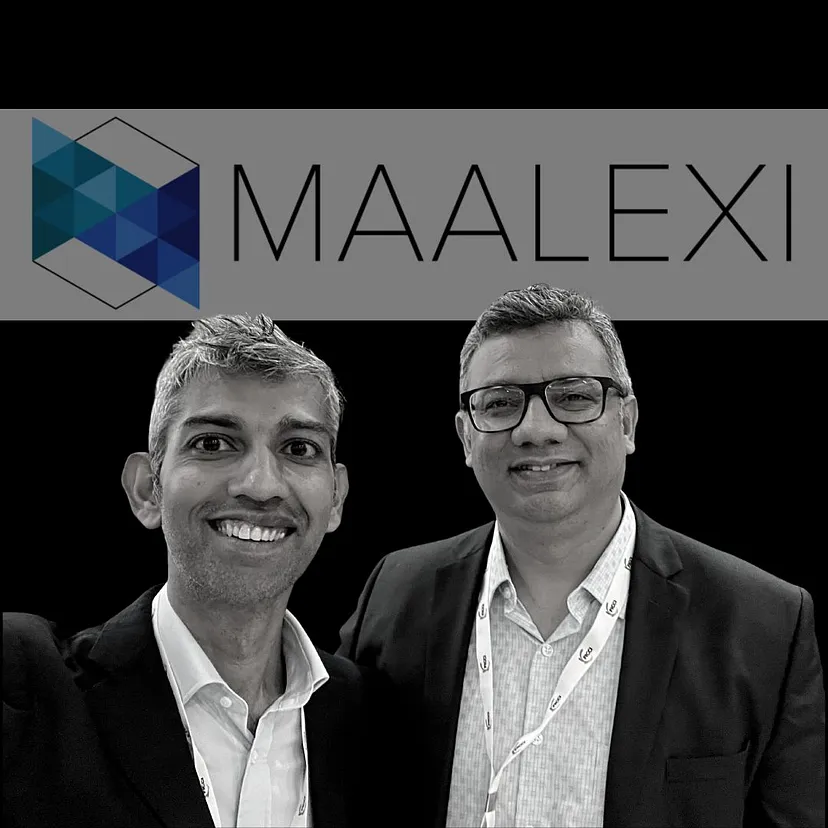 Maalexi's founders are seasoned domain experts with proven track record in supply chain management, supply chain infrastructure development, and structured trade finance. Co-Founder and CEO Azam Pasha has more than 20 years of cross industry experience with world-renowned agricultural MNCs, and in supply chain infrastructure development with large Sovereign firms, developing supply chains in diverse and complex geographies. In addition, he has advised multi-lateral institutions, and worked with European commercial banks in areas of supply chain, and structured trade finance. Co-Founder and COO Rohit Majhi is an engineer with post-graduation qualifications from US and University of Cambridge. Previously, he led operations of a supply chain and logistics startup with several Fortune 500 clients, he was also the Technology and Digital services portfolio leader for Deloitte in Middle East.
Ankurit Capital is confident that Maalexi's tech-enabled export distribution will play a foundational role in transforming food and agricultural supply chains, democratize participation in cross-border trade and enhance the profitability of small and medium exporters, contributing to strengthening of global food security.